A Fun & Interactive Way to Engage with Your Kids
Available in English, Marathi, and Hindi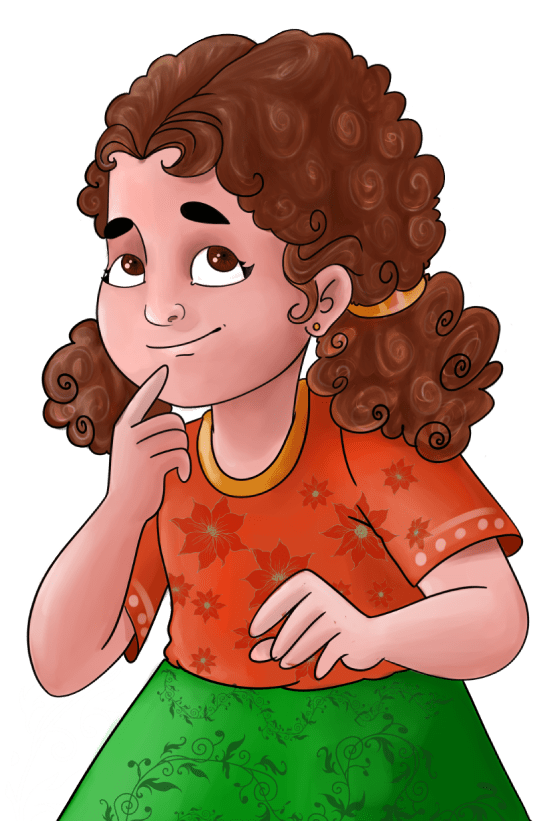 Bal Bhasha is a fun way to interact with your kids and develop their Indian language skills. Our Ten-Minute series, designed in a bilingual flashcard format, is easy to carry around. The cards contain concepts from math, science, history, and Indian culture. The byte-sized explanations in English & Indian regional languages are easy to understand & remember. Parent-child interaction is the key to develop language skills. Children love stories and each card in the book

is designed

with this goal in mind.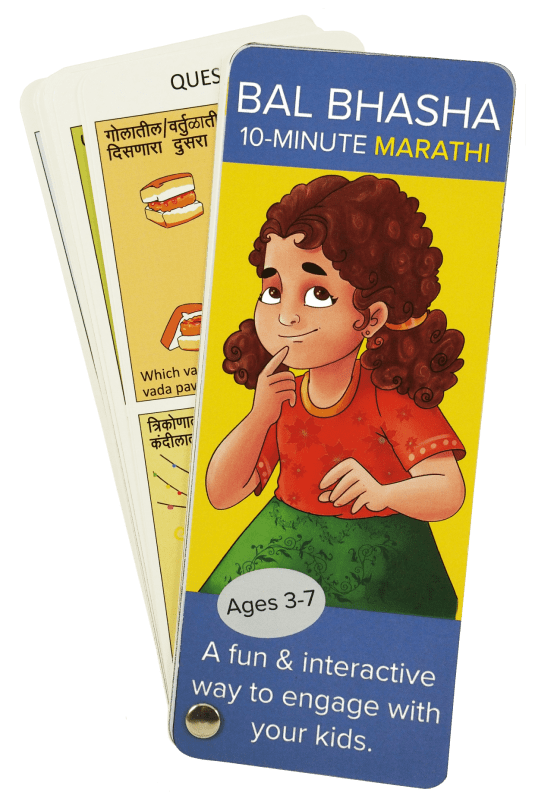 Whether you have grown up in India or in other countries, you want your kids to excel in academics, sports, and/or extracurricular activities. You want them to be proud of their Indian heritage, culture, and values. You want them to be reasonably fluent in your native language and be able to read and speak in it.
How do you accomplish this in a world surrounded with smartphones, tablets, and laptops? With their constant dose of fleeting dopamine rush in the form of videos, games, and photos,  it is no surprise your child wants to have more screen time rather than interact with adults & other kids. 
Bal Bhasha can help you accomplish your goals and much more. It is the first book launched in the United States to address the unique challenges faced by the NRI parents. Its compact format, age appropriate illustrations, and the variety of questions make it easier to communicate with your child in your native language. 
Whether you are at home, travelling in a car or an airplane, it has never been easier to have a quality interaction with your child in your mother tongue!
There are alternating pages for questions and answers. Ask the question from the question page in your first language. Depending on the age of your child, he/she may answer in any form (e.g. pointing) or language of choice. As you work with your child using this book, encourage them to ask questions. The answer to the question

is located

on the next page.
Each question is an excellent opportunity to discuss the context around it. A recent study in the UK found that an average four-year-old asked 390 questions in a day. We hope that after using Bal Bhasha book, your child will be above this average!

But, unlike a math or a science book for kids, Bal Bhasha will also help your child develop a deeper understanding of Indian culture and values

.